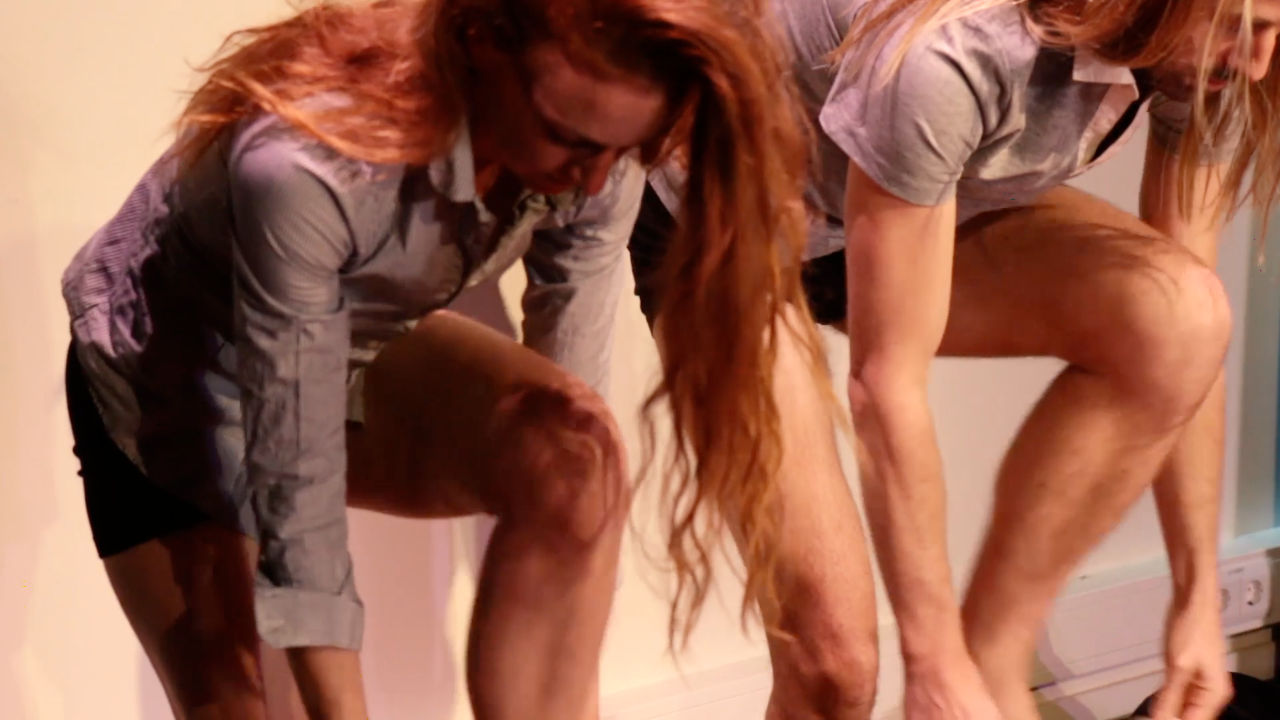 Gastspiel KunstFestSpiele Herrenhausen
Pan~//Catwalk
Zwermers Performance Company
first time in germany in cooperation with Kunstfestspiele Herrenhausen
PAN~//CATWALK is an ode to the diversity of bodies and personalities, a questioning of (gender) identities that inevitably arise in the minds of the viewers when they attend this meditative performance. A long path like a catwalk, framed by piles of clothes, which the two performers Paul van de Waterlaat and Inez Wolters put on in never-ending continuity, appearing to us anew each time. They tickle our imagination, sparking stories about the two people in the sometimes everyday, sometimes extravagant variations of the pairs of clothes. In the process, they unmask our own prejudices and inspire us to reinvent ourselves. Wouter de Belder's musical improvisations on violin and loop station accompany the performance and put us in a trance in which new thoughts learn to fly.
For several years now, we have been planning to invite the wonderful Dutch collective ZWERMERS to Hanover for the German premiere of PAN~//CATWALK. The last time we tried, the well-known epidemic got in the way … → see here .
Since we would like to have the best possible conditions for our friends and preferably a kilometre-long catwalk, which our small theatre space cannot offer, we recommended the collective Rainer Hofmann from the KUNSTFESTSPIELEN HERRENHAUSEN and are now very happy that this cooperation has worked out!
We are currently working on another performance date in autumn - then with a very special long version of the performance in our theater!
---
invited to OEROL FESTIVAL 2020 and THEATER OP DE MARKT 2020
March 13th 2023
as part of KunstFestSpiele Herrenhausen
Shows 2 pm + 5:30 pm
Duration 45 minutes
Entry 6 € KunstFestSpiele Tag
outdoor at Herrenhäuser gardens
→ kunstfestspiele.de
guest performance Zwermers Performance Company
→ www.zwermers.nl
---
Performance Paul van de Waterlaat, Inez Wolters
Music Wouter de Belder
Dramaturgy Loes Buenen
Stage Sander Verbiest
no spoken words
in cooperation with
Press
»Pan~//Catwalk makes you think about how clothes express identity and proves that dressing and undressing can be enough to make fascinating theatre.«
– Oerol Tageszeitung 2019

»The performance has the structure of a repetitive piece of music. It swells, relaxes and repeats. The same structure exists in the changes of dress.«
– Brabants Zeitung 2019
Teaser
Fotos: Monique Hebly, Jostijn Ligtvoet